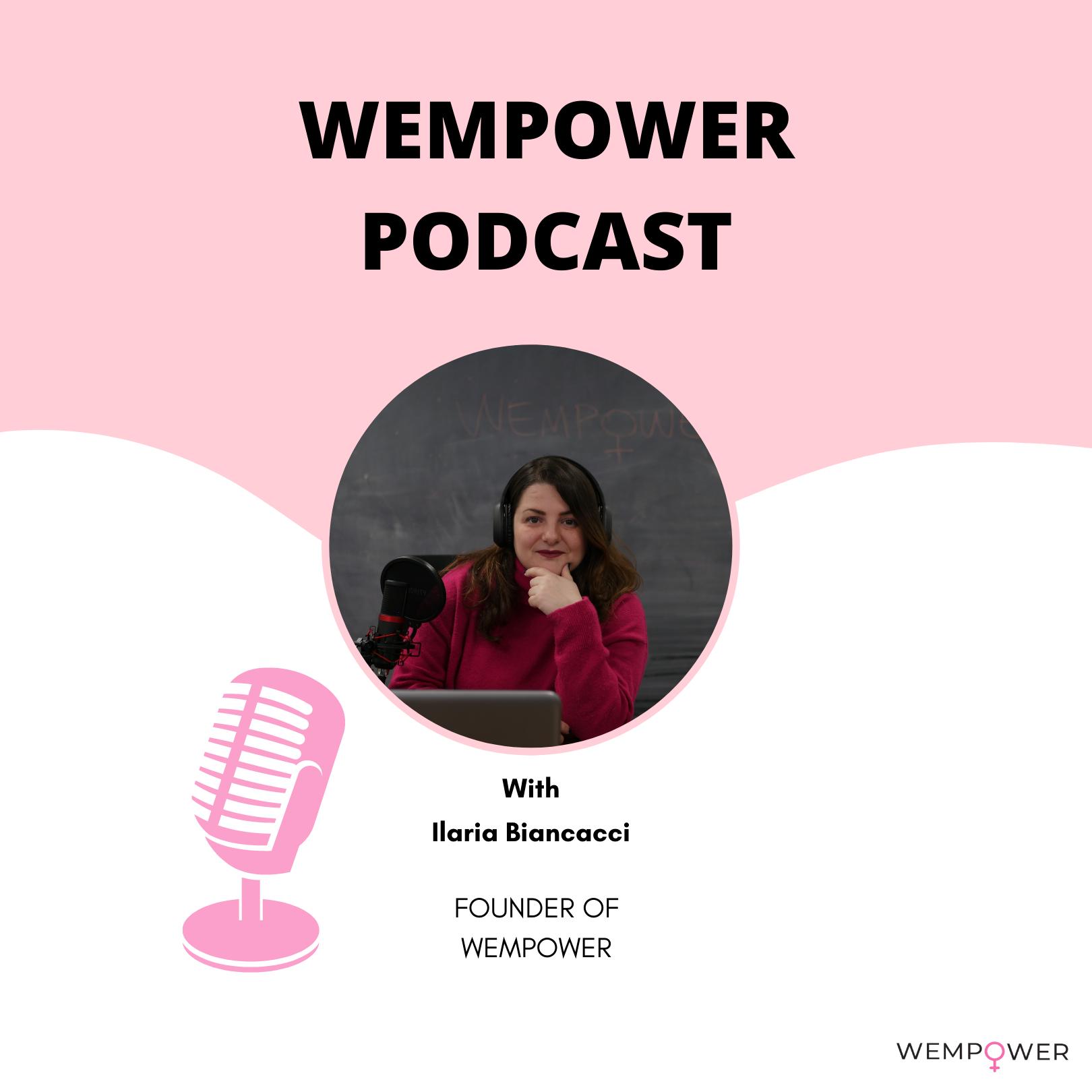 Wempower is a London based media platform focused on stories of ordinary women that are inspiring, powerful, inclusive and positive. We want to rewrite the narrative, with stories that sounds and looks like yours. Stories of women that are fighting and working to build a new generation of empowered women. These stories are the testimony that the world is filled with ambitious and remarkable women, ready to lift each other up, willing to fight and speak up for the one that can't.
Episodes
Wednesday Mar 08, 2023
Wednesday Mar 08, 2023
An Interview with Genelle Aldred journalist, author and deputy chair for Women in Journalism UK. 
Hello and welcome to a new series of Wempower Podcast. 
If you have been following us from the beginning you know that Wempower aims at changing the narrative on women rights and gender issues, by sharing more inspiring, diverse, inclusive and powerful stories of ordinary, but extraordinary women that are changing the world. 
With this new series of podcasts, released on the occasion of the International Women's Day, we want to celebrate and acknowledge the stories of women journalists that are an inspiration for us. 
Let me share with you that missing narrative and perspective, let's dive deep into their lives and experiences to discover what motivates them, why they became journalists in the first place, and what are they doing to help and support more journalists to progress, develop, learn and grow.
In this episode we discuss the importance of diversity and inclusion in the newsroom, and the role of sisterhood and allyship with Genelle Aldred.
Genelle Aldred is a regular contributor to conversations about media, politics and justice. A former newsreader and journalist for BBC, ITN and ITV.  In 2021 she published her first book "Communicate for change" and today she runs a communications consultancy helping people, brands and organisations. She is the Deputy Chair for Women in Journalism UK.