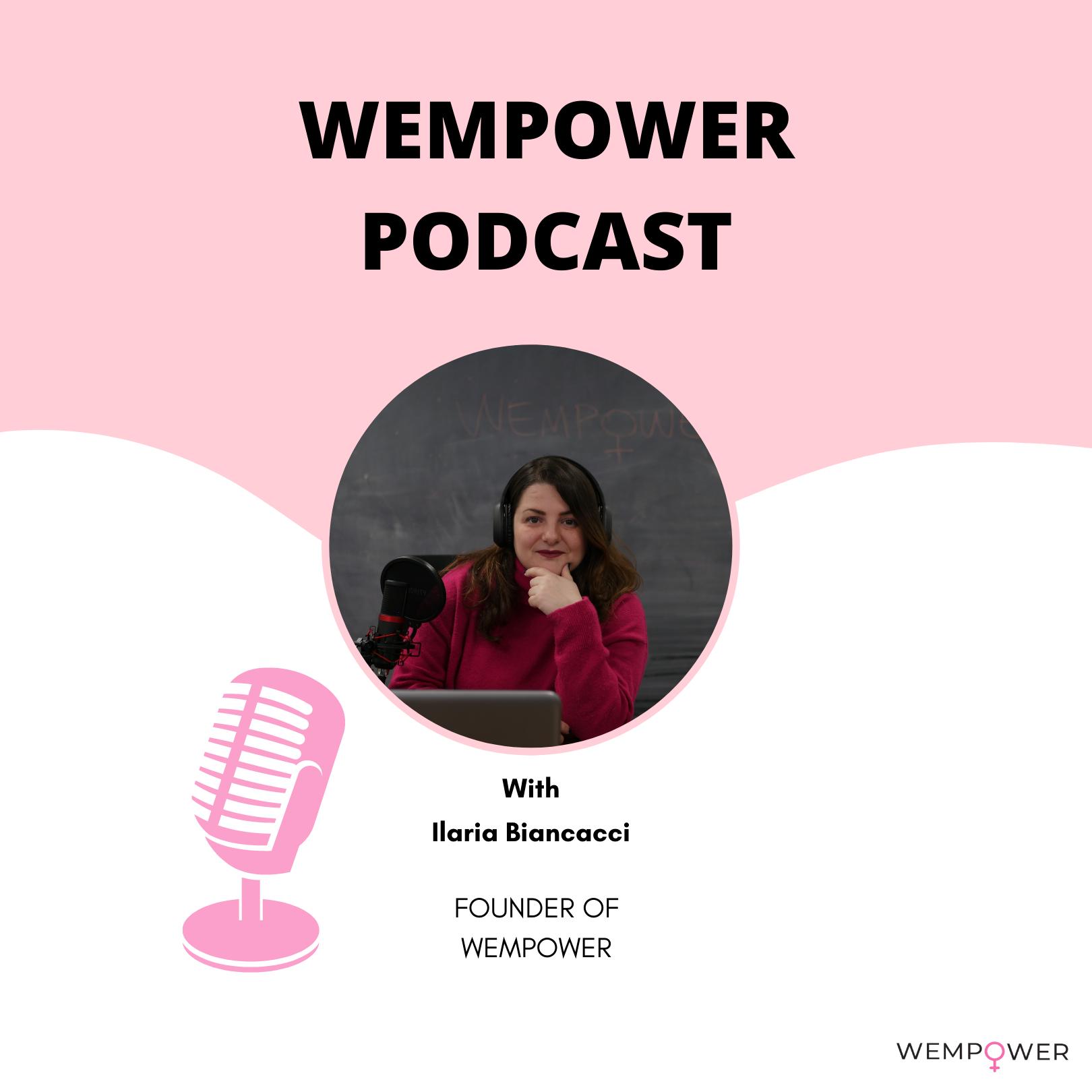 Wempower is a London based media platform focused on stories of ordinary women that are inspiring, powerful, inclusive and positive. We want to rewrite the narrative, with stories that sounds and looks like yours. Stories of women that are fighting and working to build a new generation of empowered women. These stories are the testimony that the world is filled with ambitious and remarkable women, ready to lift each other up, willing to fight and speak up for the one that can't.
Episodes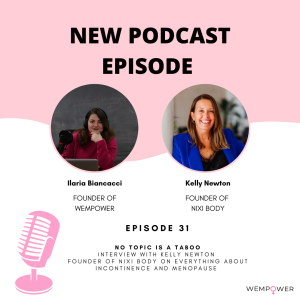 Monday Feb 20, 2023
Monday Feb 20, 2023
Interview with Kelly Newton Founder of NIXI BODY on everything about incontinence and menopause
Taboos are social customs restricting discussion on specific topics. They create a culture of silence, it limits access to knowledge and care, and taboos can harm an individual's health, an individual's mental health and their well-being.
Taboos perpetuate discrimination, they perpetuate negative stereotypes, they can be isolating and they can contribute to inequities. 
Menopause and incontinence are two of the biggest taboos. At work, at home, and even within your female friend circles. We are scared to ask for help, we are scared to be judged, and we find ourselves struggling with simple tasks (like exercise for example) and feeling really uncomfortable in our own bodies. 
This is why I have invited Kelly Newton to share her personal experience with menopause and incontinence, how affected her daily life, and how she decided she wanted to do something so that other women could feel confident in their bodies...always! 
Kelly is a mum of six who designed her first pair of leak-proof knickers after struggling with menopause and little bladder leaks when playing hockey.
NIXI BODY was born in 2020 and it's a comfortable, breathable, and wearable period & incontinence underwear brand, designed for women by women. 
I hope you will enjoy this new episode (the first of 2023) and if you want to connect with Kelly you can do it here.